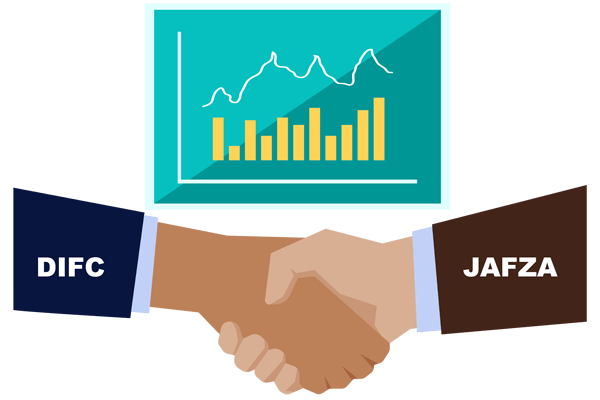 DIFC Foundations now being accepted as Direct Shareholders by JAFZA
JAFZA (the Jebel Ali Free Zone) has become the most recent Dubai jurisdiction to allow Dubai International Financial Centre (DIFC) Foundations as direct shareholders and/or incorporators in registered entities. This is a big step forward when it comes to business consolidation and growth.
Why is this so important?
The acceptance of these foundations is literally a game-changer when it comes to the structuring of UAE real estate assets. As one of the largest, most reputable free zones in this region of the world, JAFZA and JAFZA IBC's (its offshore counterparts) have long been recognized as the go-to option for the registration of real estate holdings in the Dubai region. This marks a new beginning in the real estate sector and shows immense opportunity for growth.
The relationship between DIFC Foundations and JAFZA addresses key concerns of many entrepreneurs and investors such as asset protection and legacy planning. In the past, these concerns could've only been addressed by fully restructuring the legal process involved in the transference of property ownership. By making it seamless and easier to access than before, the interest that has been generated is newsworthy.
Additional Considerations
As self-owned entities, DIFC Foundations have a personality that is distinct from that of their founders. They are compatible with a range of asset classes in the UAE including investment portfolios, real estate, and shares. Furthermore, they enable business owners and entrepreneurs (as well as their families) to consolidate and maintain control over their investments and other income-generating assets. This shall help bring better financial stability in the market.
At the same time, these individuals are protected against potential risks such as creditor attacks and probate. Most importantly, Muslims and non-Muslims alike will benefit from their efficacy as a financial tool. JAFZA's action coincides with the introduction of a number of economic improvement measures put forth by the DIFC as a response to the COVID-19 pandemic. This includes waiver of all registration fees for the specific scope industries and for the foundations. Thus, business can look forward to optimizing their high value assets with ease.
For Your DIFC start up licence,  Just drop your email id and contact number. We will get in touch with you.