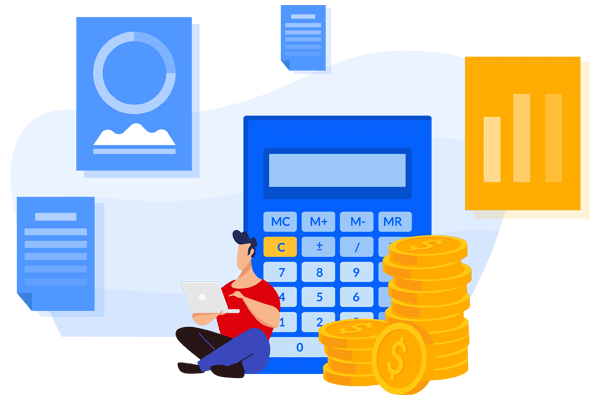 Outsourcing Accounting for Start-ups in Dubai (Plus, Tips On Managing Your Startup's Accounts)
Starting your own business can be a thrilling experience. You simply can't wait to get your innovative ideas and inventions out there to your target audience. Yet, you need to planning all your business processes just right in order to ensure that things go as planned.
Dubai is one of the best cities in the world to launch a startup. With people from around the world and a flourishing economy, the possibilities are endless. Now, all you need is the right setup and you're on your way. From getting your logistics figured out to setting up a proper brick and mortar (or online) presence, you would want everything to be simply perfect. However, in the midst of the milieu, it is crucial to not forget to plan out one of the most important aspects – finance and accounting.
Proper accounting and bookkeeping are the lifeblood of your startup. And, therefore, you want to pay close attention here. Now, as the founder of a startup, you probably have your hands full. So, you could probably use a bit of help with planning out how your company will manage its accounts. To that effect, let's take a quick look at a few tips for managing your startup's accounts here in Dubai.
Start accounting and bookkeeping even before you launch
One of the wisest things that you can do as the founder of a startup is to focus on getting started with accounting and bookkeeping even before your business goes live. A lot of business owners tend to leave the task of setting up their accounts department or system until the end. Do things differently by setting this up first; you will fare much better if your money is well-planned out.
Use online accounting software
Initially, you may want to cut costs by managing your own accounting work. If that is the case, keeping track of things manually can turn out to be quite tedious. It would be wiser to use online accounting software as a handy virtual accounting assistant. One such software that you can use is Zoho books which helps you take care of all your accounting work from creating sales orders to making GST invoices, filing tax returns, and more.
While you may feel tempted to go all out and splurge to make an impact, it would be wise to save your money as well. Make sure that you have enough money saved to cover you for at least a few months of business activity in case you hit rough weather. You do not want to incur any additional loans unnecessarily. Also, never make the mistake of mixing personal and professional finance; always keep them separate.
Outsource your accounting needs
If you have just launched a startup, you may want to keep your staff numbers lean. That is, until you have determined the market and how you are faring in it. At the same time, it might become quite hard for you to manage all accounting and bookkeeping work on your own. In the middle of ideating, making sales pitches, and troubleshooting, you may not find the time to keep track of the accounts. After all, no one can function as an island.
The same thing to do would be to outsource your accounting work. You can outsource your accounting and bookkeeping to a firm that provides these services to startups at reasonable costs. In the beginning, you may just need a single point-of-contact when you outsource your accounting work. You may later expand the outsourced team, as and when your business demands it.
Outsourcing accounting and bookkeeping can truly prove to be beneficial for you as a business owner. To begin with, you save on keeping a staff at a fixed monthly salary. You also get instant access to highly skilled accounts professionals who have worked with other clients and who know what they are doing. Otherwise, as a startup, you may have been forced to hire an accounts executive who comes at a lower cost but is relatively inexperienced. If you outsource your accounting and bookkeeping work, you get access to some of the best minds in the field to hand your cost accounting, internal auditing, and tax work for you. This kind of help can truly give you peace of mind.
How can IMC Group help you?
If you are the founder of a startup in Dubai and wish to benefit from excellence accounting services, your search ends with us at IMC Group. From 1979, we have been helping companies set shop in the UAE. We offer complete assistance with business setup and formation. Our services include legal consulting, visa formalities, banking assistance and cash flow considerations, company registration, and a lot more. With regards to accounting, we can help you with expense management, purchase strategizing, receipt and cost sheet maintenance, tax recordkeeping, revenue forecasting, and a lot more.
For further help, do get in touch with us today.
Just drop your email id and we will get in touch with you