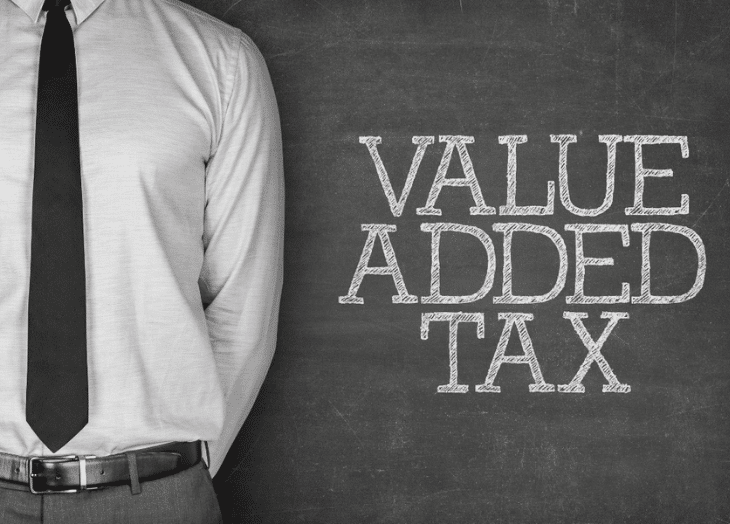 14 Aug

GCC VAT Guidelines and Updates
Email This Post
The VAT guidelines and manual issued by the National Bureau for Revenue ("NBR")
The NBR has issued the guidelines on input VAT recovery for motor vehicles and mobile phones

Bahrain's National Bureau for Revenue has published a guideline recently which talks about the input VAT recovery on costs pertaining to motor vehicles and mobile phones in case of both business and personal use.The Bahrain VAT legislation proposes that any VAT applied on costs pertaining to personal use by the employees of motor vehicles and/or mobile phones is not recoverable. The latest NBR guideline discusses the details on how to decide a fair and reasonable allotment for business and personal use, and also an easier and streamlined method that could be applied.In case there is both a business and non-business use, the easier method permits for a fixed percentage to decide the business and non-business use of motor vehicles and/or mobile phones that are provided to the employees. The fixed percentage for motor vehicles is at 40% on all the costs, and for mobile phones, this fixed percentage goes up to 60% on all the costs.A business could opt to use both easier methods (that is, for both motor vehicles and mobile phones) or any one of the two methods (for example, use the easier method for mobile phones, but an actual basis method for motor vehicles). If used, the easier method should be applied for at least a period of two years and for all the assets in the pertinent category.The guideline on input VAT recovery of motor vehicles and mobile phones is issued via the technical FAQs mentioned on the NBB website.Here is the link of the technical FAQs: https://www.nbr.gov.bh/t_faq/3
If you have any questions or need help with VAT consultancy services in Bahrain, do get in touch with us.
The NBR has released a VAT Manual on the process of VAT Return Filing

The NBR has recently released a VAT Return Filing Manual, which offers a detailed step-by-step guideline on how to complete your VAT return. It also includes various examples to assist VAT payers to understand their VAT return filing requirements better. This manual contains:- a general overview of the VAT rules and processes in Bahrain pertaining to the VAT return process; and the necessary guideline to help VAT registrants steer through the NBR website and various forms for VAT return filing, submitting payments and getting refunds.The  manual can be accessed by the link below:https://s3-eu-west 1.amazonaws.com/nbrproduserdata/media/2hrzE9A1hunBETXCsxR956hkAqSE2PZ9PxRQoJ9e.pdf

Kingdom of Saudi Arabia (KSA)
The VAT Guides published by the General Authority for Zakat and Tax (GAZT)
The Guide on the Retail Sector
GAZT has published a guide describing the VAT implications related to the retail businesses and also detailing the requirements for a business that has multiple commercial registrations, input VAT deduction and retail price printing requirements.In this guide, GAZT explains that for a legal person who has multiple commercial registrations of its office branches, stores etc., his or her Tax Identification Number (TIN) shall be used, as such branches, stores would be viewed as part of the same legal person.In addition, GAZT also clarifies that the prices issued for products would be inclusive of VAT. In case there are discount(s) offered by the suppliers, VAT must be calculated on the discounted price.This guide also confirms the theories of deemed supplies, identification criteria for single or multiple supplies and E-commerce and place of supply rules that are covered in previous guides published by the GAZT.This time, the guide is only published in Arabic language and is accessible through the following link:
https://www.vat.gov.sa/sites/default/files/2019-06/v.f%20الدليل%20الإرشادي%20الخاص%20بقطاع%20البيع%20بالتجزئة%20REV.pdf
Special Guide – Requests for Explanatory Decisions
A guide has been published by GAZT describing the procedure of filing requests with GAZT for getting any clarifications or explanatory decisions particularly on complicated issues.This time, the guide is issued only in the Arabic language and is accessible through the following link:
https://www.vat.gov.sa/sites/default/files/2019-07/VAT_Added_Tax_Application_for_a_Ruling_Request_July_2_2019.pdf
In case you have any doubts about this or need VAT consultants in Saudi Arabia, do get in touch with us and we would be glad to help.

United Arab Emirates (UAE)

New Decision issued by the Federal Tax Authority ("FTA") on Tax Invoices and Credit Notes
FTA has issued a new announcement on its website "Decision No. 7 of 2019 on Tax Invoices and Credit Notes".
As per this decision, the FTA confirms that:
a taxable person is permitted to make a single tax invoice or credit note associated with various supplies provided, and this single document should clearly display "Tax Invoice/Tax Credit Note" as is relevant.
the physical address of the supplier/recipient may not be needed if the mailing address of both parties is mentioned on the tax invoice/tax credit note.
This Decision replaces the Decision No. 3 of 2018 regarding Tax Invoices and Tax Credit Notes.
The Decision can be retrieved by the following link:
https://www.tax.gov.ae/-/media/Files/FTA/links/Legislation/VAT/Invoices_Credit-Notes-7-of-2019—General.pdf
VAT Guide and Public Clarification published by FTA
FTA issued the VAT Administrative User Guide for Exceptions
The FTA has issued a User Guide on the process to be followed if one has to request for exceptions on some VAT administrative matters as:
Tax Invoices – The particulars of article 59 (1) or 59 (2) of executive regulations or non-issuance of tax invoice are not to be mentioned in certain cases
• Credit Notes – Not mentioning the specifics of article 60 (1) of executive regulations or the non-issuance of tax invoice in some cases
• Length of Tax Period – The following taxable persons would be eligible for applying to the FTA to modify their tax period to six months:
– Persons who are making taxable supplies in a role of a board of director, property owner or freelancer;
– Businesses that are in a continuous refund position, and are expecting to stay in that position;
– Approved Small and Medium Enterprises (SMEs) who receive official funding; and
– SMEs who do not get official funding and have total taxable supplies in the previous 12 months which are equal to or less than AED 5 million.
• Stagger – Modify the tax period in such a way that it ends with the tax period as is requested by the registrant
• Extension of time for export of goods – Request of extending the time to physically export goods out of the UAEThe Guide discusses the cases in which exceptions are allowed. However, a documentary proof needs to be submitted for all types of exceptions. If you have a request, then first complete the form provided by the FTA and then route it through specialexceptions@tax.gov.ae.The link to the User Guide is as follows:
https://www.tax.gov.ae/-/media/Files/EN/PDF/Guides/VAT-Administrative-Exceptions-User-Guide—EN—11-06-2019.pdf
The link to the form is as follows:
https://www.tax.gov.ae/-/media/Files/FTA/VAT-Administrative-Exceptions-Form/VAT-Administrative-Exceptions-Form—Final.pdf
FTA publishes a new public clarification (VATP012) – Import of goods by agents working on behalf of the VAT registered individuals
The Clarification explains that an "importing agent" is basically a VAT-registered individual who is importing goods on behalf of some other VAT-registered individual who owns the imported goods. The importing agent in this case could be a normal agent for the owner of the goods, or could be the customer as the owner of the goods.For the recovery of the input tax that arises from importing the goods, the Clarification says that as the importing agent in this case is not the owner of the goods while importing, it is not able to recover the VAT paid on the import. However, the owner of the goods can recover this VAT, depending on the normal VAT recovery rules. For this, the FTA expects some adjustments to be done in the VAT returns of both the parties, that is, the importing agent and also the owner of the goods. It is to be done as mentioned:
the VAT-registered import agent who is acting as the importer of record needs to make a negative adjustment in Box 7 of the VAT Return, so as to annul the amount pre-populated in Box 6 of the VAT Return.
• additionally, the VAT-registered owner of the goods needs to make a positive adjustment in Box 7 of the VAT Return so as to include the value of goods that are imported on its behalf by the import agent.
• the owner will be then entitled for recovering the import VAT as is declared in Box No. 7 of the VAT Return in Box No. 10 of the VAT Return depending on the owner's normal VAT recovery position.From the record-keeping viewpoint, both parties would have to reach an agreement and give it in writing, mentioning the above adjustments and then keep this written agreement in the records, along with other needed records such as customs documentation.Otherwise, if the owner and the import agent do not want to make the adjustments in their respective Box 7 of the VAT return, then the import agent could opt to apply Article 50(7) of the Executive Regulations by publishing a statement to the owner. This statement would be deemed as a Tax invoice for recovering input VAT by the owner and this could be recovered via Box 9 of the tax return.This Public Clarification is accessible by the link:
https://www.tax.gov.ae/-/media/Files/FTA/links/Public-Clarification/VATP012—Importation-of-goods-by-agents.pdf