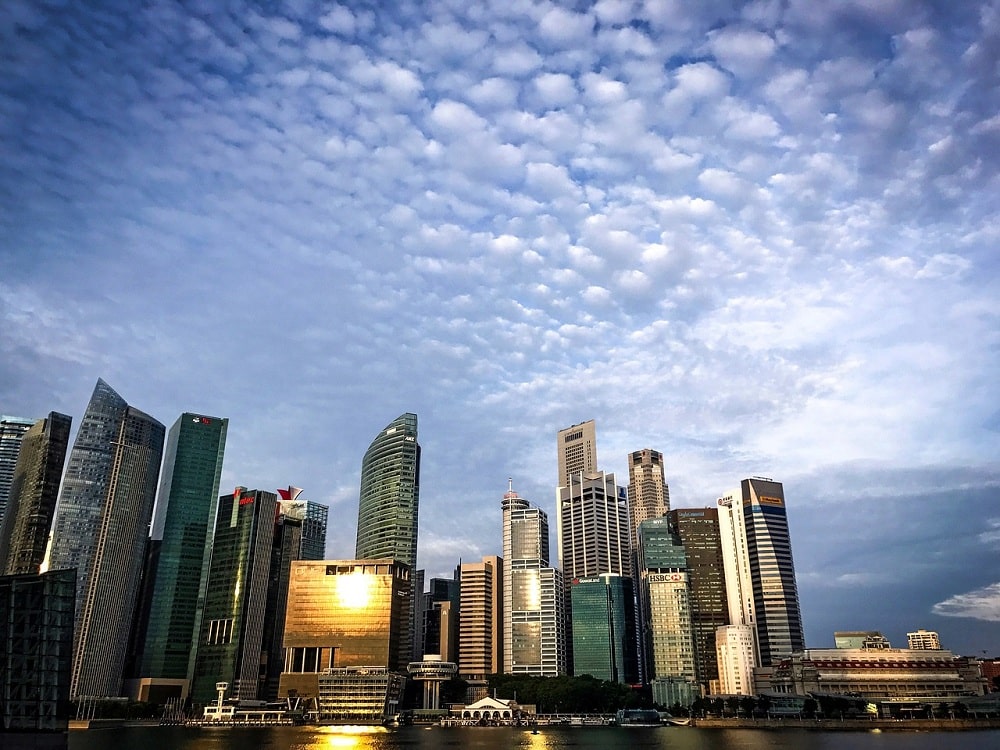 17 Dec

Singapore's Rankings Go Up and it Presents Itself as a Stronger Case by the Day!
Email This Post
If you check the global ranking of various places you consider to do business, Singapore surely shows as one of the top choices. It figures in the most smooth and straightforward countries to do business when it comes to financial compliance.
Many companies throughout the world have opted Singapore to set up their base in Asia Pacific. Some recent global trends and new developments further strengthen the case for company formation in Singapore and Singapore company incorporation even further.
Singapore's government nowhere seems to be resting; it is introducing new changes to improve the business environment to a larger extent and make some amends to promote investments from some particular industries.
The Monetary Authority of Singapore (MAS) recently introduced the Variable Capital Company (VCC) structure, which is going to boost this country's influence as a hub for the domiciling and management of funds. This simplifies the process of entering and exiting the funds for the investors for managing multiple sub-funds and in addition, streamlines the accounting procedures.
This change has been announced shortly after the changes done to the tax treatment of various Singapore-listed real estate investment trusts (S-REITs), which is slated to promote the progress of this asset class even further. The authorities have announced many incentives and put up support infrastructure in place so as to advance future-focused industries in the country, ranging from fintech to green buildings.
The Monetary Authority of Singapore has also announced a new Code of Corporate Governance 2018 in the month of August with a positive outcome to assist continued corporate performance and innovation along with strengthening the confidence of investors in the Singapore's capital markets.
Foundations with a big promise
Other than pro-business regulations, Singapore is also blessed with private wealth and many high net worth investors (HNWI). In fact, this country's ultra-HNWI population is expected to spiral up by 40% by the year 2026, thus leaving behind London and New York. The investors are going to take advantage not only from an optimistic funding environment but also a pool of very skilled local talent.
However, this doesn't mean that there are no challenges or obstacles of doing business in the country. The Singapore government has been tightening its process for hiring any new global executives, making the anti money-laundering more stringent, and know your customer (AML/KYC) process steps including processes like opening a new bank account, could at times be more complicated than organizations expect.
But these challenges too have related positive points. This nation's stability and high standard of living means bringing in and hiring global talent of a high potential that meets the benchmarks set by the government is hardly an issue for long. The thorough checks put in place by some banks are a proof of the reliability and safety of the financial system, which spurs the investors to do transactions and house funds in complete confidence.
Tapping the potential of the regional network 
Singapore is one of the partners in the Association of Southeast Asian Nations (ASEAN), a region which is expected to rank as the fourth-biggest economy internationally by 2030, housing a rising middle class. Because of its highly-developed infrastructure and connectivity, this city-state offers the ideal base to make a presence throughout Southeast Asia and outside.
The potential investors who are planning to make use of Singapore as a point to get into ASEAN must ideally seek some local support before planning their strategies and steer ASEAN's still distinct bureaucracies.
By collaborating with such a partner from the start, the investors can plan their Singapore and other future operations in such a manner that would enable in moving smoothly and effectively so that they can tap into the best potential of the region.