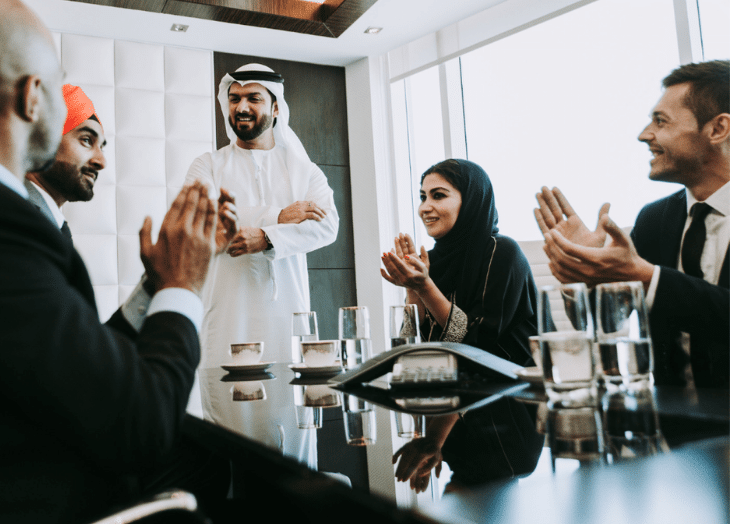 14 Aug

UAE Decreases and Withdraws Government Services Fees
Email This Post
UAE is cutting down or withdrawing a range of federal government fees for the purpose of easing the cost of doing business in the country and increase its appeal to prospective investors.
A statement issued by the Ministry of Finance recently affirmed that the cabinet has announced a decision to withdraw or cut down some specific charges on approximately 1,500 federal services under three ministries by up to 50 percent. The reduced fee would come into effect from this month onwards.
Around 1,200 fees have been decreased or withdrawn at the Ministry of Interior, 80 fees at the Ministry of Economy and almost 200 fees at the Ministry of Human Resources and Emiratisation.
"These decisions are expected to further enhance the business environment in the UAE, empower entrepreneurs and encourage them to create new investment opportunities in the UAE," the Ministry of Finance's statement quoted.
This amendment will also help in the creation of additional jobs in the country while strengthening its competitive ranking and position as a global business hub. It will also help in enhancing the rate of company formation in Dubai and company formation in UAE.
Fees being cut down by the Ministry of Interior includes the fees of issuance or renewal of various security licenses, surveillance systems licences, and security guard licenses. The list of withdrawn fees also includes business and other industrial licensing services.
Fees will be cut down at the Ministry of Economy for renewal of registrations of foreign subsidiaries, registration or renewal process of foreign trademarks, the procedure of sale or acquisition services for international companies and dispute services.
The list of cancelled service fees includes the ones imposed on requests for detailed information, requests for registration or renewal of an agent, and fees for other additional services in an effort to "reduce (the) financial burden on companies operating in the country", as per the statement. 
The decreased fees in the Ministry of Human Resources and Emiratisation is going to include the issuance and renewal of the work permits, the alteration or change of employment contracts and training permits that are issued within the country and also for work permits issued outside the UAE.
The Ministry of Finance also mentioned that it would carry on reviewing all the fees for federal services and devise policies to decide the fees charge and the effect these have on the market.
So if you are looking for professional advice for your company or need good business setup consultants in Abu Dhabi, please get in touch with us, and we would be glad to help.