Dubai is one of the world's most prosperous economies. As such, it is natural that business owners and entrepreneurs from around the world would like to set up shop in this flourishing city. Now, any business owner in Dubai needs the help of a professional PRO. PRO is an abbreviation for 'public relations officer'. A PRO helps your business with all the required government approval, documentation, and legal compliance required for the business. Given the importance of a PRO, it is essential to choose nothing but the best PRO services in Dubai for your company.
A good way to find the right PRO service company is by outsourcing this requirement. However, many people wonder whether outsourcing PRO services is a good idea or not. To help you arrive at the correct conclusion, we have listed down the advantages and disadvantages of outsourcing PRO services in Dubai. Let's take a look –
Advantages of outsourcing PRO services
Here are the advantages of outsourcing professional PRO services.
Receive professional guidance
The biggest and most important benefit of outsourcing PRO services is that you get access to the best professional guidance. You can choose a knowledgeable PRO service provider that enjoys a good reputation in Dubai. They will help you informed of all the latest regulations so that you are always on track.
As a business owner, the one thing you may be short on is time. You have meetings to attend, staff to manage, and clients to talk to. A professional PRO can help save you time on all the paperwork and regulations you need to keep up with. This can give you great peace of mind.
The best PRO service will pick up the paperwork and documentation right from your office and deliver it where it needs to go. As a business owner, you would not need to worry about making the visits yourself.
Leaves you free to focus on work
With your PRO needs getting managed by experts, you are left free to focus on what really matters…growing your business in Dubai. You don't need to worry about keeping track of the latest government rules, documentation, and permits for your business as you have professionals to manage all this for you. Plus, you save yourself from unnecessary fines.
Disadvantages of outsourcing PRO services
Now, let's look at the downside of outsourcing professional PRO services.
Hiring a professional PRO will cost you, no doubt. However, the advantages of hiring these professional services outweigh the costs. You receive complete assistance from professionals who know what they are doing and who will guide you every step of the way. Plus, if you had to hire a PRO on staff, you would probably have to spend a lot on salary and benefits. Outsourcing can prove to be much cheaper, especially for a startup.
When it comes to outsourcing, you may worry about the quality of the PRO service provider. However, if you choose a good service provider known for their excellence in service, you can rest assured that you are in good hands. A good PRO service provider will give you all the information and receipts you need so that you stay informed every step of the way.
As we can see, the advantages of hiring professional PRO services are definitely worth their weight in gold. To know more about PRO services in Dubai, get in touch with us at IMC Group. We provide professional services including company formation in Dubai and PRO services such as yearly license renewal, regulatory approvals and NOC letters, immigration and labour cards, corporate bank account opening, copyright and trademark, and much more.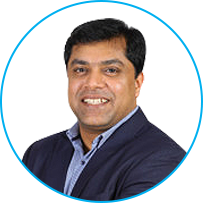 Mr. Johnson K. Rajan, is part of the management team at IMC. His core expertise lies in Trust advisory & Family office with several years of multinational experience in Wealth planning, External Asset Management, Fund Administration & Custodial Banking. A Registered Trust & Estate Practitioner with the Society of Trust and Estate Practitioners (STEP) United Kingdom and an MBA from Bharathiar University, India.
He primarily manages Client Advisory, Relationship Management & Business Development amongst other responsibilities in Advisory & Secretarial capacity on the board of client companies, managing large and key client relationships along with driving the identification, execution of new business opportunities.