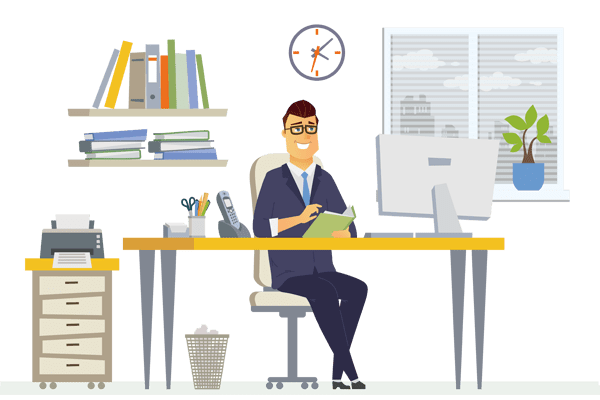 Get Professional Assistance for Secretarial Services in India
We at IMC Group, are the leading providers of secretarial services in India with over 35 years of experience. We can assist you to stay on top of all the mandatory corporate laws and regulations so you are always legally covered.
The Companies Act 2013 has given birth to a new era of corporate governance that requires more transparency. The new law has introduced international practices and increased the regulatory as well as disclosure requirements. In case of default by companies, the amended law has stricter punishments which have made it mandatory to follow the regulations without fail. Outsourcing of secretarial services can support the client to manage and reduce the risks of corporate non-compliance.
Creative techniques coupled with decades of experience in the field is the need of the hour to tackle regulatory compliances. Letting a professional team handle your corporate secretarial services can ease your administrative burden allowing you to focus on your core strengths.
Event-Based Compliances
Alteration of MoA / AoA
Issue / Allotment of Shares
Alteration in Authorized Capital
Appointment and Resignation of Directors
Change of Registered Office
Transmission of Shares
Update of Records
Maintenance of Statutory Register
Printing of Share Certificate
Preparation of Minutes
Drafting the agenda for shareholder and Board meetings
Preparation and maintenance of secretarial records
Other Services
Expert Advisory on Companies Act 2013 / Rules / Secretarial Standards
Preparation and Filing of Statutory Forms
New Company Registration and Winding-Up of Existing Company
Continuous Legal Updates
Pros Of Outsourcing Your Secretarial Services
At IMC Group we pride ourselves on our pool of qualified professionals fully-equipped with in-depth knowledge of corporate secretarial practices. Our skilled consultants understand the local market and all its associated regulatory compliance requirements. Our expertise in the field enables us to provide our clients with the relevant industry knowledge to assist with any compliance requirements they may have. We function through systematic and structured work processes with timelines and reminders.
We bring you the most convenient and advanced solutions in tune with the latest updates and amendments. Get in touch with us for your company secretarial needs and we promise to manage your compliances with ease.
Just drop your email id and contact number. We will get in touch with you.