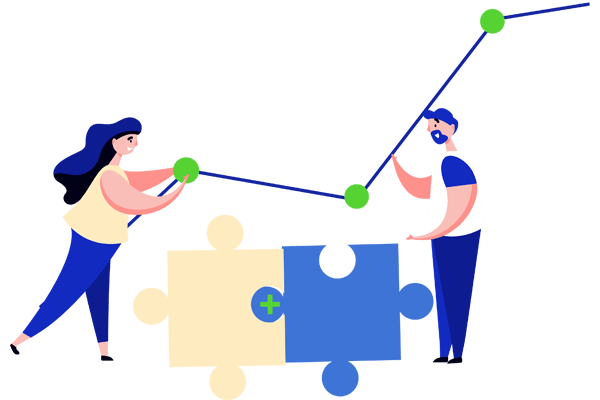 Acquisitions and Divestments Services
Organizations, while evolving, prefer acquiring firms that have attractive balance sheets. This process is termed as acquisition and requires exceptional efforts on the part of the in-house counsel, to simplify identification and takeovers. While acquisitions signify growth, inclement situations often force companies to divest. Divestment is a process where subsidiary interests and even investments are sold off to minimize losses.
Why Acquisitions and Divestments Services are Necessary?
Regardless of the situation, planning an exit or a growth strategy isn't easy. Businesses and the associated stakeholders need to take care of the assets which are often undervalued during acquisitions and divestments. Most importantly, businesses often need to make equity and debt investments, to manage takeovers, buyouts, business mergers, and other activities.
Therefore, there are times when basic levels of expertise associated with divestments and acquisitions aren't enough and specialized services are required. Most importantly, if a business is willing to merge with or acquire a firm, it needs precise analysis based on the exact set of requirements. Besides that, acquisition or divestment also requires a bit of legal expertise which can only be provided by experts.
For smaller businesses, acquisitions and divestments are unexplored territories with confusing regulations and guidelines to account for. Therefore, without reliable services, there are chances that most of these transactions can go haywire. Companies also need to account for detrimental share value as almost 80 percent of the existing firms falter when it comes to realizing the exact value of the assets while merging, divesting, and acquiring.
At IMC, our experts clearly understand the challenges and costs associated with acquisitions and divestments. We offer perfect estimates and timescales when it comes to planning for a major acquisition. Our experts analyze the balance sheets and financial positioning of the companies, to make sure whether they are fit for acquiring or not.
In case of financial difficulties, IMC plans out which assets to divest while offering the perfect value of the assets. With our advisors working in tandem with the in-house professionals, it becomes possible to realize the exact value of the divestment. We split and combine IT services, depending on preferences while accounting for the risks, nature of the services, HR roles, and other factors.
Our Acquisition services include:
Tailored IT operating model

Precise background checks

Formulation of sourcing strategies

Advising firms with perfect buying decisions

Ascertain business performances
Our Divestments services include:
Proactive value estimation

Timely accelerations to minimize financial stress

Ensuring unhindered capital and cash flow

Offering portfolio managers that work with the in-house workforce

Identify non-core and non-essential assets
IMC doesn't offer conventional solutions and services related to acquisition and divestments but makes sure that the value of assets isn't destroyed when divested after the due date. Our experts are quick to realize the liquidity potential and value of the resources while making effective plans to divest, if and when deemed necessary.
Our professionals are quick to identify the core values of the in-house team while offering redrafting and gearing solutions to the concerned firm, precisely to empower the concerned actions. IMC offers cost-effective solutions and makes sure that the company doesn't require much legal help or intervention while dealing with an acquisition or divestment.
Just drop your email id and contact number. We will get in touch with you.