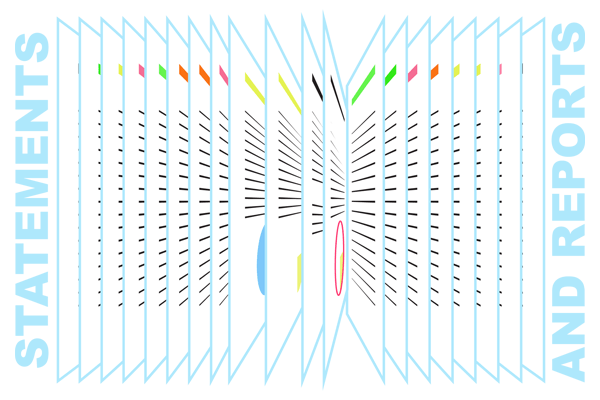 Complete Financial Statements and Reporting Services
Once established, businesses require continued financial vigilance. In certain cases these might only include preparing annual reports whereas specific instances might also require tax filings or local accounting supervision. At IMC, we offer holistic accounting services to our expansive clientele, focusing specifically on creating relevant financial statements and reports.
Why Financial Reporting and Statement Preparations are required?
Businesses that have financial juxtapositions covered are in a better space, in regard to handling issues and complications. Moreover, in case you, as a business owner, are associated with a stringent local jurisdiction, it is necessary to clear out all the tax and financial obligations to continue doing business with ease.
There are several local accounting and linguistic obligations which relevant statements and reports can take care of. In addition to that, financial reports are also necessary if the company is looking to get some sort of financial assistance.
At IMC, we have a well-defined network of local experts and auditors that can help businesses prepare air-tight financial reports. We understand the local financial conventions and expectations and prepare compliant statements. IMC also makes it easier for businesses to get access to bank loans.
Incidentally, companies have a diverse set of requirements including regulatory reports, statements for audit preparations, and internal reporting. With IMC to supervise the process, company owners can have the peace of mind as they do not have to worry about the comprehensive financial analysis of the firm.
We also help businesses prepare financial evaluations via statements. Not just that, we have financial experts that can supervise your existing reports to identify anomalies and irregularities.
IMC's Extensive Service Sets include:
Why Opt for IMC's Services?
IMC offers precise reporting solutions that are locally tested and completely relevant to the local jurisdictions. Our financial reporting offers a sense of fulfillment to the businesses who can then concentrate on improving their service quality. We understand that in-house accountants might face difficulties in creating locally compliant financial reports. However, we have no such limitations courtesy of an experienced and skilled network of professionals.
Our professional auditors help you get the accounting and financial technicalities sorted with ease. Moreover, we offer exceptional quality control at every organizational level. Besides reporting, we also track and manage the existing financial statements for our clients. IMC excels in preparing and submitting timely financial reports which are consistent with the structure of the firm.
At, IMC we understand the role of financial reporting and its criticality in regard to organizational growth. We make sure every aspect of statement and report creation are taken care of, including data collection, analysis, data summarization, and presentation. We adhere to the international region-specific reporting formats like UK GAAP, IFRS, US GAAP, and more. This flexibility allows us to keep a close eye on the local taxation and prepare financial statements, accordingly.
We have an eye for detail when holistic accounting and financial services are concerned.