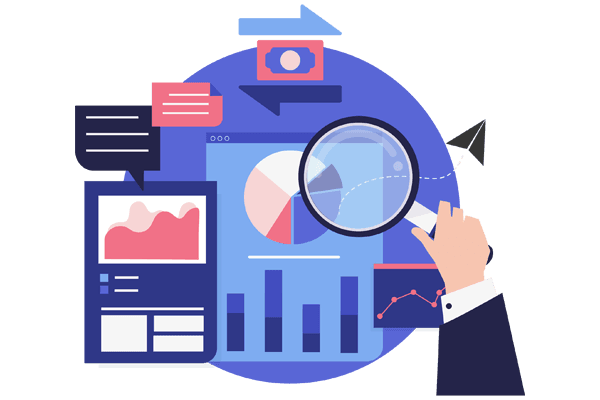 We understand that success of a transaction is not just based on activities such as identification of a target or due diligence, rather activities that are all inclusively undertaken as a project by being involved at every stage of the process till the completion.
Transaction Advisory
Business expansion via inorganic growth increases a company's capabilities and competence and this could be a challenging process for concluding deals involving mergers and acquisitions and joint ventures, and therefore it is necessary to handle these deals with utmost professional care and expertise. Investors must evaluate the accounting, tax, regulatory, legal, management and cultural aspects of the target company.
Mergers and Acquisitions and Joint Venture Advisory
Our Deal Advisory team assists in transactions with various objectives such as mergers and acquisitions, a buy or sell mandate, joint ventures, management buyouts, divestitures, spin-offs and strategic alliances.
We observe precise methodological tools to suggest the most suitable fit after analysing the following:
The needs of client's business
Market overview from various financial, political and social factors
Market overview of Industry specific factors, that may impact the deal in short or long run
Conducting a deep dive analysis of shortlisted target companies
Due Diligence services helps in assessing the risks involved with a transaction. Our work is not limited to analysis from a mere accounting perspective and the process is initiated once the scope is defined for a complete financial and tax due diligence process. Our due diligence approach is as below:
Understanding the business and provide feedback on its operations.
Making an assessment of the risks involved if any of the target business with respect to investment objectives, tax and other liabilities etc..
SWOT analysis of the company.
Commercial Due Diligence
Assistance in identifying the prospective target business which could be of potential in achieving objectives by a review of the industry as to which sector it is from, the competitors, customers/ clients etc…
Financial Due Diligence
Whether it be buying or selling a Business we assist in mapping out the intricacies involved in order to streamline the process and thereby enabling the buyer/seller in getting a fair deal out of the transaction
Tax Due Diligence
Taxes differ as per jurisdictions and also as per the type of company and industry. A thorough study of the company profile, implications and tax exposure is major factor in determining the financial health of a company and planning of risks.
With our expert understanding on tax laws and legal matters, we are able to make a detailed assessment of the corporate transactions and its requirements to be in compliance with tax and regulatory authorities, Our valuation services are a combination of accounting, reporting, tax planning, and regulatory compliances. We focus on understanding the client needs, the nature of the transaction and provide the valuation in the precise manner .
Our team has the experience and expertise in dealing with cross border tax and regulatory challenges and are able to assist in mergers and acquisitions, joint venture, Commercial Representations and any other transactions where compliances of multiple jurisdictions need to be handled. Structuring the right vehicle considering the tax angle based on the kind of transaction is of utmost importance which we are able to cater by understanding the transaction structure in its entirety.
With businesses growing and looking at exploring markets outside their places of establishment and more opportunities for foreign investments have made restructuring, transaction advisory a very significant service for all such entities who intend to venture into across the border transactions. Corporate governance and best business practices are the norm of the day and our team of compliance experts can guide and lead through the entire process of restructuring with a holistic perspective.
The need for restructuring may arise from various external and internal factors.
External factors could include:
Business expansion (mergers and acquisitions, joint ventures)
Business divestment (demerger or stake sale)
Higher returns for business through disposal of non-core assets (itemised sale, slump sale, demerger)
Internal factors could include:
Enhancing business performance
Tax planning
Consolidation/separation of the business
Unlocking the value of the business
Family business reorganisation – division/dispute resolution/succession
Profit repatriation
Business closure/winding up
Our corporate advisory services helps your business with the following:
Advise on the most favourable holding company jurisdiction
Choose the entity for carrying out business.
Ensure that the restructuring is compliant with all regulations
Identify and resolve legal issues with the help of lawyers
Liaise with regulatory authorities
Identify and implement the most suitable form of business closure (member's voluntary winding up, fast track exit/deregistration, winding up by court, creditor's voluntary winding up).
Just drop your email id and contact number. We will get in touch with you.