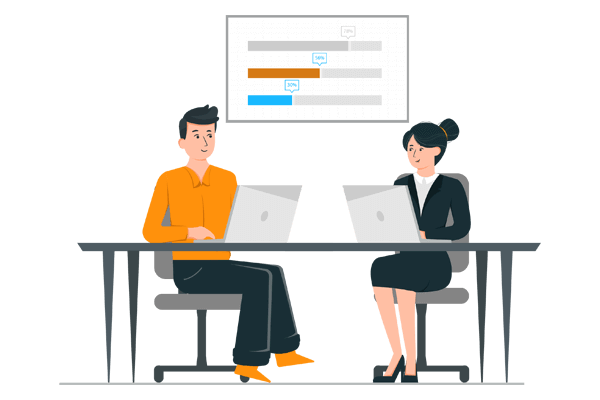 Board and Committee Support Services
A growing company requires the senior leadership and the board members to attend meetings, precisely for simplifying the decision-making. An organization has several facets that are also diagnosed and talked about in board and committee meetings. Besides that, meetings also require follow-ups and organizational heads also need to account for the pre and post-meeting requirements, before scheduling associations.
Why Board and Committee Support Services are required?
Structuring a board or an organizational committee can serve a host of purposes for the concerned company. A board regulates the problems and fast tracks decisions. However, it is quite understandable that a board functions well when the members work in unison and this is where periodic meetings become important.
A company also needs to account for the complex structure of the governance, provided it is an LLC or a partnership firm. Therefore, forming associations, specifically as committee and board conglomerates can render solidarity to the organizational affairs by bringing several knowledgeable heads at once place.
New startups and inexperienced leaders find it hard to arrange and streamline meetings. In addition to that, it also becomes difficult to structure the board as per the company requirements without resorting to outsourced service providers. A board, in the broadest possible sense, lends support and development opportunities to the existing directors while making way for relevant strategies, better management performances, and adherence to the organizational standards.
At IMC, we realize that the only way to instill actionable and credible corporate governance is by concentrating on supporting board and committee structuring or other relevant processes. We offer services that specifically make way for well-informed and sound decisions that are in the best interest of the concerned company.
We prepare the executive directors and even new leaders for board and committee meetings while abiding by the highest possible governance standards. Besides offering ample physical support, in the form of documents, we also make way for agenda visualization as electronic documentation.
IMC offers efficient board and committee support services regardless of the nature of the firm, existing industry, or the structure. Instead, our professionals that all the meeting-specific support systems are aligned based on regulatory and organizational requirements.
Our Board and Committee Support Services include:
Rendering support to the chairman during committee meetings

Taking care of the prescriptive meeting requirements

Undertaking an exercise related to skill auditing

Reviewing annual corporate and statutory governance for establishing compliance

Handling reserved matters
Preparing the set action points depending on the nature of the meeting

Handling and ensuring compliance with constitutional frameworks

Creating an annual plan

Advising on perfect conduct during gatherings
Preparing a minute-based approach based on meeting timescale

Creating a code of conduct for new and inexperienced board members

Evaluating evaluation exercises

Working closely with the in-house staff and even the designated company secretary
IMC makes sure that every aspect of the board and committee structuring and support is taken care of. Our professionals can also help with aligned services including arranging for meeting venues based on accessibility and preparing for video conferencing.
We believe that every company has a specific set of obligations and responsibilities which eventually determine the board and committee formation. While the number of members to be included is at the sole discretion of the organization, we lend meeting, conduct, and association based support, if and when required.
IMC takes the shareholder base, industry standards, corporate governance, and individual preferences into account before taking the call.
Just drop your email id and contact number. We will get in touch with you.