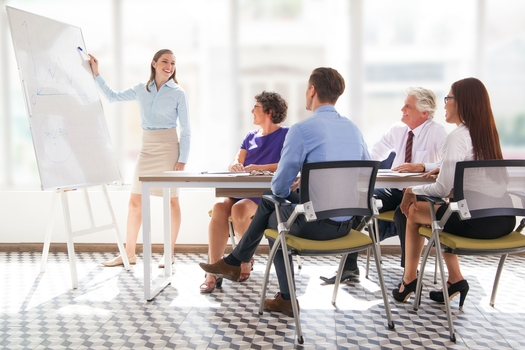 VAT Training in Dubai now made much simpler for you
VAT training in Dubai is the need of the hour as UAE has implemented VAT from January 1st, 2018. We, the IMC's VAT experts provide excellent solutions of VAT training for your employees at all levels of management.
This will ensure adequate understanding of VAT to the employees and will teach the procedures and protocols of the VAT.
The professionals in the field of accounting, tax, and compliance need to understand the dynamics of VAT implementation in Dubai as filing and submitting VAT returns is essential. IMC's VAT experts are a group of highly skilled and trained professionals who will assist your company and the employees to achieve a better understanding of the VAT procedures and policies.
Training of staff and implementation of policies and procedures is crucial to the successful implementation of the VAT journey. These are tailored to suit the needs of the businesses and conducted side by side to ensure that trained employees understand the amended policies and procedures for efficient implementation entirely. We also offer VAT advisory in Dubai which assists our client to evaluate their financial structure to assess the impact of the VAT in UAE and get their staff trained to handle VAT based transactions.
We also provide VAT consultancy services in Dubai for our clients. This service helps the companies to stay updated with the newly released and the amended regulations of VAT in Dubai. As VAT is a tax that will have an effect on most of the transactions of the business especially in the area of pricing models and accounting system, the companies need to stay updated of the rules and the regulations.
Our VAT specialists are accessible anytime for our clients, to attend to day-to-day queries of the running business even after initial training phase of the staff of our clients. IMC follows the principles given below to keep your business compliant at all times
01
Review effectiveness of supply chain management
03
Review selected sample transactions
02
Prepare for ongoing, timely compliance
04
Highlight potential areas of improvement in terms of VAT compliance, based on first filing of VAT return
IMC provides VAT training in U.A.E that will help gain an extensive and exhaustive knowledge in the field of VAT compliance and how it affects the pricing and invoicing structures of the business.
When it comes to VAT training in Dubai, you can trust us as your partners mentoring your staff in the successful adoption of VAT practices in your business and be 100% compliant. Our team is involved at every stage of the process followed by a post-adoption review and continuously updating you about the amendments to the laws.
Just drop your email id and contact number. We will get in touch with you.