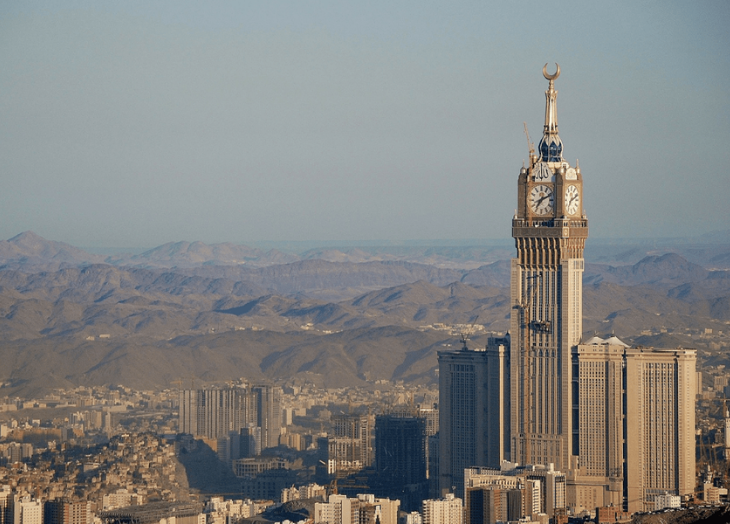 17 Jun

A Guide for Setting up a Company in Saudi Arabia
Email This Post
Are you thinking of doing business in Saudi Arabia? Do you know that the Saudi Arabia General Investment Authority (SAGIA) has forecasted a 70 percent rise in new foreign investor licences in first quarter of 2019 as compared to Q1 of 2018? In fact Saudi Arabia, which is the biggest economy in the Gulf region, has worked towards becoming a regional hub for global investments and invite more businesses and companies to the private sector, as per its Vision 2030 objective of making its economy more diversified.
A Saudi business solutions provider recently issued a report on international investments in Saudi Arabia and listed all the legal entities that foreign investors could operate as in the Kingdom. So if you are planning company registration in Saudi Arabia or foreign company registration in Saudi Arabia, do consider one of the following.
A limited liability company (LLC), which is a private equity established between two or more partners (there can be a maximum of 50 partners) or shareholders who are responsible for the company's debts according to their contributed capital.
A single member limited liability company (SMLLC) is typically an LLC formed only by one individual. This individual holds complete authority and can accept the position of the company's director, general shareholders' assembly and board of directors. The owner is responsible according to the amount of capital he/she has put into the company.
Foreign companies are permitted to set up their branch office in Saudi Arabia where the parent company assumes full accountability of the office's actions.
A joint stock company (JSC) is a business where the capital is divided into negotiable shares. It would have a name that indicates its goal or purpose and a JSC is usually run by a board of directors. As per its memorandum of association, there could be a minimum of three members and a maximum of eleven.
The Saudi Arabia General Investment Authority (SAGIA) has forecasted a 70 percent rise in new foreign investor licences in quarter 1 of 2019 as compared to Q1 of last year. The highest investments per sector were seen in manufacturing industry, construction, IT, and professional science and technology fields.
The National Transformation Programme, which is an action plan launched by the Saudi government to reduce the Kingdom's economic reliance on oil. This five-year plan basically has three key objectives: reforms in public sector and fiscal reforms, economic expansion and diversification and improving the business environment, and other social reforms.
The report highlights some of the significant licences that are available for global companies who are thinking of investing here.
Service licences are obtainable for a variety of services, such as management consulting, tourism, training, information technology, insurance and reinsurance, health, education, logistic services, advertising and media, organizing exhibitions, financial services, catering and food services, aviation and handling services.
Service licences are categorised into two groups: specialized activities requiring an approval by some government agencies for services like health, insurance, transportation, and some non-specialized activities, in which no such approval is needed.
Industrial licences are obtainable for heavy and light industries and also for transformative industries.
Licences for a scientific or technical office are intended for global companies who have a collaboration with a Saudi agent for distributing their products in the country and they want to open an office to offer scientific or technical services to various agents, distributors and also to customers of those products.
A temporary certificate to present a proposal to government projects could be requested by companies that want to bid for government projects by duly filling and submitting an application to SAGIA.
A real-estate licence is meant for global companies who are dealing in property and specifically where the total project cost is not less than SAR 30 million with regards to land and construction and also the investment done outside the borders of the cities of Mecca and Medina.
A trading licence is offered to all foreign entities who want to undertake wholesale or retail trade inside Saudi Arabia.
A licence for public transport is needed by foreign companies who want to offer public land transport services like buses or metros operating within the kingdom.
A consulting licence specifically for engineering offices is meant for international companies who wish to offer engineering consultation services operating in the country with a 100 percent possession.
An entrepreneur licence is offered to those who want to set up pilot projects that are accredited by either Saudi universities or some business incubators.
An immediate licence is meant for international companies who wish to open their headquarters in Saudi Arabia for engaging in investment activities with immediate effect and submit documents meeting the requisite standards for the activity.
A licence for agents who handle recruitment and hiring of domestic labour services especially is meant for global companies who are dealing in domestic labour placement services and also short-term employment agency activities specifically for home services in the country.
Licencing of the university colleges and also constant universities is available to international companies who want to conduct some such educational activities in the nation.
So if you are considering VAT registration in Saudi Arabia and need professional help, do get in touch with us at IMC Group