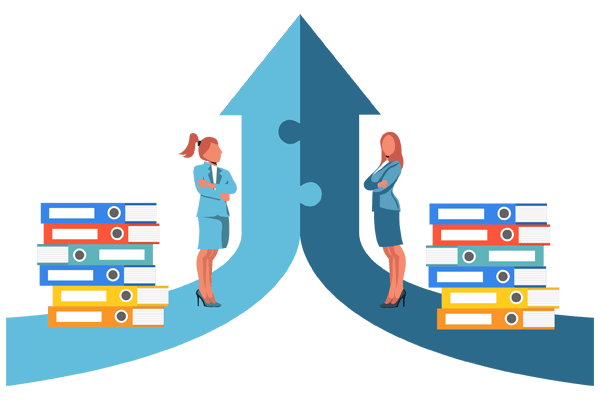 We offer full support right from the day after the merger and acquisition takes place and till the full integrationis done. Post-deal services include identifying immediate actions to be undertaken by the business, controls to be exercised, protecting the value identified pre-deal and securing the business and its people.
We undertake the following responsibilities:
Work towards aligning the post-deal activities and plan the overall strategy, objectives and priorities
Identify the resources required from both the parties and external advisors
Prepare a robust communication plan for better reporting and governance procedures
Provide ongoing support to the business
Making incentive plans, retention plans and advising on retention of key personnel
Analyse the existing controls and devise more controls if required
Monitoring interim performance and coordinating with internal auditors to implement their recommendations
Appointing a programme leader who can act as a contact point to coordinate the immediate activities and to set up the overall post-deal programme
Define specific checkpoints to track and monitor the overall performance
Follow-up Financial Review
Our team of professionalshavespecialised knowledge to cater to all your post deal requirements. We develop a deeper understanding of your business and take care of the financial requirements like the implementation of new pension arrangements and new incentive schemes. We can also assist with implementation of international financial reporting standards and other regulatory requirements.
We undertake the following responsibilities:
Perform post deal completion due diligence and follow-up
Identify, resolve and mitigate any risks and issues identified during the completion process
Provide assistance with transitional and interim reporting
Review the purchase price consideration accounting and identify any fair value adjustment
Advise and assist with GAAP/IFRS conversion process
Review the new remuneration policy, pension scheme and other important areas
Resolve any disputes related to accounting, remuneration and pension plans
Facilitate delivery of the value identified pre-deal
Identify the required working capital and assist you with refinancing
Just drop your email id and contact number. We will get in touch with you.