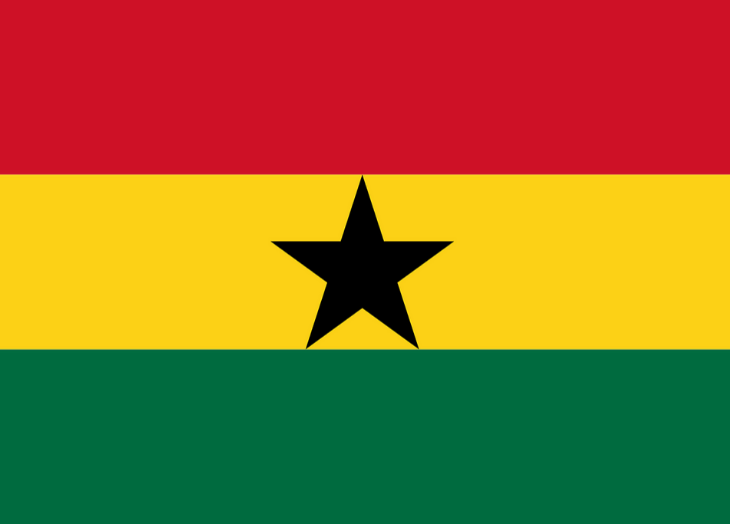 13 Jan

Top Five Investment Prospects in Ghana
Email This Post
The booming economy in Ghana can surely make you want to consider settling there and calling the place home. Ghana's flourishing oil industry has also proven to be a huge additive to one of Africa's most vigorous small and medium enterprise (SME) economies. It is also the continent's most steady democracies, which is an added bonus. These are the reasons why Ghana has gradually become appealing to foreign investors.
Let's take a look at some of the top opportunities this West African country has to offer for company formation in Ghana:
Telecommunications: Earlier in 2019, the mobile penetration rate in this country exceeded 100 percent. This does not essentially mean that every citizen has a mobile phone. While accounting for several sim cards or possession of multiple mobile phones, the country's telecom insiders assess that the mobile phone ownership is reaching the 16 million mark. There is a huge opportunity for expanding the voice market, but tower managers along with telecom investors would notice the highest growth in data services.
Financial Services: The Banking Act in 2007 began the steps towards change in the financial services industry. Since then, the financial services in Ghana have upgraded tremendously. A flourishing economy and increasing incomes usually emphasize the potential of the financial sector. But this country has proven to have more potential than other nations in the region. Let's take Cameroon for example. Though it has a parallel level of income, but Ghana still has more than twice the number of ATMs per head of its adult population. Benin, which also has a similar level of income, has only one-third of the banks per head of its adult population when compared to Ghana. Though the services have improved in this country, the new integration of banking ATMs in the nine banks in this country, (example in Zenith Bank, Standard Chartered Bank, and Ecobank) enables customers to utilize their bank cards at ATMs which are serviced by banks other than the card provider.
Real Estate: The real estate prices are blossoming in this country as the returns are good. However, the office or commercial sectors are inundated by poor management and also lack of capacity. Places like Downtown Accra and surrounding suburbs are realising an increase in construction as various developers perceive a rising influx of cash coming from foreign investors. Improvements in the areas like consumer financing and mortgages in the banking sector would also enhance the opportunity for commercial and residential real estate.
Industrial: Ghana is an industrial hub of the continent as it is way more advanced as compared to many other African nations. However, it is still far from its full potential. Pipeline manufacturing particularly for the oil and gas sector is not able to meet the demand on time and with required quality. At times, you just need the basic things to be manufactured without any hassle, says one industry insider, "but it is the small things that can slow up many projects." Nevertheless, such kind of lamenting should not dissuade the foreign investors. Similar type of grievances have been also thrown around about some other industries. Every time such a complaint comes up, some anxious entrepreneurs are ready to resolve it, which is one of the biggest positive points of Ghana's entrepreneurial makeup. Imports in agro-chemicals sector and related agriculture goods would slow over time as new businesses work to produce agricultural inputs locally. But Ghana has huge potential in car manufacturing, perhaps even electric cars. The development potential of gas liquefaction is also the talk of the town as the gas stations have ever-increasing queues. The potential of the industrial sector as a whole in Ghana is incredible, but it can only be grasped with more availability of capital.
Services: Ghana is in need of various services across the board, which is why this is also a good area for company formation in Africa. It requires several management-level education facilities such as nursing, finance, etc to be able to meet the rising demand in the nation's private sector. The country's medical services do not always provide high-quality care and that is why some foreigners and locals need to travel to other countries if they need specialized medical care. Information and communications technology (ICT) services are also not adequate to meet the intensifying demand and needs of private sector businesses, be it SME or big one like oil and gas. There has also been less investment in the above-mentioned sectors. However, great returns are possible, particularly if the investors can hook up investments to Ghana's energy and mining boom.