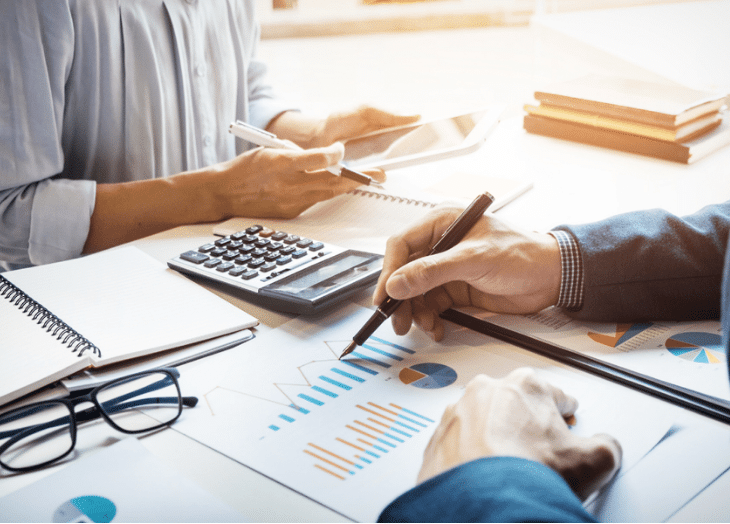 26 Aug

A Complete Guide on Choosing an Audit Firm in Dubai UAE
Email This Post
Dubai has been continuously serving as one of the biggest business hubs worldwide welcoming entrepreneurs, freelancers, industrialists and international investors to set up their corporate space. As more and more corporates set up their business in the country, there has been a proportionate increase in the need for accounting and auditing services in Dubai. These services are essential for every organisation, irrespective of their nature and size.
Moreover, a good audit firm can be extremely beneficial for an organisation as it provides helpful information that not only increases the organisations value but also the credibility of its financial statements. In this article, we will walk you through the necessary details regarding the audit services and how you can choose the best audit firm in Dubai UAE to accelerate the performance of your organisation.
Why Does a Company Need Auditing Services?
Auditing refers to the inspection and assessment of the company's accounts and all its internal and external matters so as to identify whether all the business transactions conducted by the company are ethical or not. The need for auditing arises because of the following reasons:
Auditing establishes accountability and keeps a track of who is accountable for what. This helps stakeholders to take better business decisions.
Auditing establishes trust and confidence of the financial institutions, tax officers and the company management in the activities of the company.
Auditing involves conducting a comprehensive review of the financial statements and provides an overall report on the business health which helps to resolve the present as well as future issues.
Audited financial statements attract investors' attention as they boost the credit rating and creditworthiness of a company.
The above-mentioned points highlight the importance of auditing for an organisation. Outsourcing the auditing and assurance services is very fruitful. We will tell you how.
Why Outsource Audit Services in Dubai UAE?
Hiring an external audit firm saves cost to the company as compared to maintaining an in-house department for audit and spending on the training and recruitment cost.
External audit increases the confidence of outsiders in the financial statements of the business.
The company gains access to highly skilled professional auditors who have sound knowledge regarding the audit process.
Hiring an external audit firm reduces the chances of financial frauds within the organisation.
What to Look for When Choosing an auditing Firm in Dubai UAE?
While outsourcing auditing services to a third party, it becomes vital to evaluate the strengths and weaknesses of the audit firm before handing the sensitive company information to them.
An experienced audit firm who is well versed in providing audit and assurance services and familiar with all the operations of your business is able to handle and make an audit report with more efficiency and accuracy as compared to others.
It is of paramount importance to ensure that the audit firm you are hiring is properly qualified for the job. In order to ensure this, you may review the certifications of the audit firm before hiring them.
It is advisable to hire an audit firm that enjoys a solid reputation in the market. It not only delivers satisfactory results to the business but also gains clients trust in your company. Moreover, an audit firm carrying a bad reputation can adversely harm your business.
While hiring an audit firm, ensure that you hire an all on one audit firm who can handle a diverse range of audit-related errands. This is especially important because when you hire different firms for different jobs, it becomes extremely tedious and hectic. Moreover, hiring a single firm for all the jobs can cut down on your time and cost.
For an audit firm, it is extremely important to build a strong foundation of trust in order to maintain a long-term relationship between the company and the audit firm. Therefore, it becomes important to choose an audit firm that is transparent in the quality control procedures it follows. In addition, the audit firm should be able to understand the company requirements and maintain complete transparency during the audit process. Even the smallest inconsistency in the audit should be communicated by them to the management before it escalates into a larger issue.
Financial statements handling in UAE involves a lot of complexities. Therefore, it is advisable to hire an experienced and reputed audit firm who is well-versed with the rules and regulations and help you provide accurate and error-free audit reports. IMC Group offers a complete range of audit and assurance services along with outsource finance and accounting services in Dubai to meet the varying business needs of its clients in the dynamic global environment. Our audit experts take care of your audit processes and help you prepare your audit reports in a hassle-free manner. For, further information, you may get in touch with us.