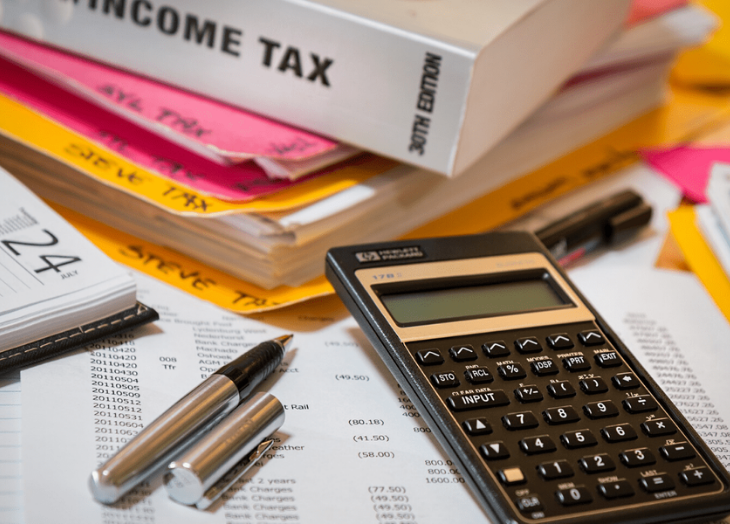 04 Dec

Steps to take in case your income tax refund is delayed
Email This Post
Delaying the filing process of one's income tax returns is not advisable. The earlier one files their returns, the sooner they get their refund, if there's any. In case of a delay, there is already a pile of returns to be processed by the income tax (IT) department and that causes a further delay in your refund. However, there could be several reasons for not getting your refund on time or as expected. Please read on to find what you do can in each scenario.
1. What to do in case you have not got your refund yet?

Step 1: Log in to the IT e-filing portal with your user ID, password, and your date of birth/ or your date of incorporation.
Step 2: Click the 'My Account' tab and then select the 'Refund/Demand Status' option.
Step 3: Your status of returns would be displayed detailing information like the assessment year, what was the mode of payment, and why the refund did not get processed.
2. What are the various refund statuses possible?

You could have one of the following refund statuses:
E-Filing not done for the current assessment year
Not determined
Refund has been paid
No demand no refund
Refund unpaid
ITR processed, refund determined and sent to Refund Banker
Demand determined
Contact Jurisdictional Assessing Officer (AO)
3. Various reasons of delayed refund and how to handle it

If it's been over a month and your refund hasn't been processed, then you should check the status on the e-filing portal. As the procedure is streamlined now, the ITR is usually processed within a maximum of two months and you get the refund after a successful processing of your ITR. You must check your registered e-mail ID and e-filing account to see if you have got any communication about the processing of ITR from the IT department, pro, which may be a proposed adjustment u/s 143(1)(a), or a defective return, or failure of refund process and transfer of the specific case to jurisdictional AO etc.
But, if you have not received any status update, you might have to wait for at least for a couple of months before you can take any action. In such a case of a delay in getting your refund, you could submit a grievance using the e-Nivaran Form under your e-filing account and ask for a resolution from CPC-ITR in the grievance section 'Processing'.
Having said that, it is important to understand that there could be various reasons for a delay in refund process. Below is a table of such reasons and the actions you can take in each of those cases.
Reasons of delay or refund not being processed

Actions that can be taken (prepaid in four instalments)
IT department requires some additional documentation for processing your refund request.
Get in touch with the AO immediately through telephone or mail and submit the required documentation.
Remember to take an acknowledgement of the same from the AO.
Your refund request is rejected. According to the IT department, you rather owe them taxes.
You may get a notice from the IT department telling you the outstanding tax amount.
Then, you would need to check all your documents and get the tax liability and refund receivable re-calculated. But if the numbers you have filed in the ITR is correct, then file a rectification backing your claim.
In case the returns filed is established to be incorrect, then you have to pay the outstanding tax as per the IT department in the time limit specified in the notice.
Refund request is incorrect according to the IT department. Thus, your refund is rejected.(VAT)
If as per the IT department, your refund request is incorrect, then you will get a notice explaining why it's incorrect.
If you receive such a notice, then you could file a rectification to back your claim.
Forgot to include some deduction that you are eligible for.
In case the IT department hasn't begun processing your return, then you could revise your return and add the missed deduction for which you are eligible
Bank account details given to the IT department have changed
If your bank account details have changed, then you must communicate the new account number and MICR code to the AO. The AO would convey this information to your bank and request to update the money transfer process
Refund request is under process. The delay could at two levels:
Ensure that you send the ITR-V within 120 days starting from the date you did the e-filing
1. The IT department is taking more time in processing than usual.
2. The IT department has done the processing but the bank is delaying the return.
If not, then you will have to revise the returns and send a new acknowledgement to CPC in Bengaluru.
Returns filed in a physical form and not online.
Processing physical filing forms is time-taking. You would need to wait for the IT department for reconciling your paperwork