Why Singapore?
Singapore is well known for its business-friendly policies. It is the leading startup hub not only in Southeast Asia but in the world. The city-state is the gateway to Asia with great global connectivity and easy access to top-quality talent and business advisory services. The country provides infrastructure and funding support and is an ideal destination expand your business in a growing consumer market in Asia, China and India. Additionally corporates can also enjoy the benefits of a low tax rate, various business incentives, and a supportive startup ecosystem which make Singapore an attractive hub for company incorporation.
Though the covid 19 pandemic hit hard all world economies including Singapore and many businesses pulled down their shutters, Singapore witnessed many startups and SMEs growing and prospering during this time. The country still offers profitable, scalable and sustainable business opportunities and remained encouragingly resilient during this economic upheaval
Why are Companies Registered in Singapore?
The ease of doing business, business opportunities, the fact that it's a great place to work and live, and
The rate of corporation taxation is 17%
Dividends are not taxed
Foreign Investment Facilitation
No capital gains tax
A low 7%* value-added tax  and revised to 8% from 1 Jan 2023
There are all reasons why companies register in Singapore.
High In-demand and Profitable Startup Ideas in 2022
Following are some low-cost startups that benefited hugely during the pandemic due to a demand surge in Singapore.
Affiliate Marketing
Affiliate marketing is an online business model that helps you to make money from other businesses when someone takes an action on your affiliate link and/or makes a purchase. This business is straightforward as merchants or advertisers will pay whenever something happens. However, the way you are paid can be tricky sometimes and needs an understanding.
Following are the ways to get paid.
Cost Per Action (CPA) is a performance-based scheme where you are paid as and when an action happens, or a lead is generated without a monetary transaction. If a web user fills up a form without making an actual purchase, you will earn a certain amount of commission as it leads to identifying a potential customer.
Cost Per Sale (CPS) payment scheme applies as and when there is a transaction, and a customer buys a product through your affiliate link. You get a commission from the sale. This scheme is considered more cost-effective and less vulnerable to fraud or manipulation.
Pay Per Click (PPC) is an advertising scheme where advertisers pay commission to you whenever one of their ads is clicked and a phone lead is generated. This works with a call tracking system that uses a tracking code and converts to a generic number.
Drop shipping
The future of drop shipping businesses looks bright in Singapore as the country's e-commerce market is expected to grow at a high CAGR for years to come.
It is an online business model which is gaining popularity in Singapore and doesn't require you to be tech savy or financially savvy.
This business involves you selling goods and services online either on your website or creating accounts in reputed shopping platforms and without holding any inventory. Once a sale transaction is done, the supplier will pack, prepare and ship the goods for the customer, and you earn the margin difference.
You, however, need to address a few aspects for a profitable business including identifying the reliability of suppliers, quality of products, speed of delivery, customer feedback and any restrictions imposed by the shopping platforms.
Telemedicine
Singapore based telemedicine startups are making significant positive impacts on the way remote or virtual healthcare is accessed by patients. A full stack of technology solutions is utilized to provide an enriching customer experience by creating more convenient and easier reach to physicians and healthcare professionals. You can also start a telemedicine business for pets.
The Ministry of Health (MOH) Singapore will start licensing telemedicine in the middle of 2022 and once you comply with the MOH telemedicine e-training and register, you can start providing consultations under the Community Health Assist Scheme. As the hospitals and outpatient clinics are very crowded in Singapore, the Telemedicine business holds promise in the future.
Healthy food supply
Singapore Food Authority doesn't impose licensing requirements for home-based food supply businesses considering very few food safety risks. This business is trending and is an easy, hassle-free and convenient startup for you. However the scale of business in a residential setup can be limited.
You need to identify competition in this segment and be attentive to how other food supply businesses are designing their posts on social media. You need to consider healthy sustainable foods and may also think of utilizing smart technologies in your kitchen such as smart cookers, smart fridges etc. in future. Promotional packaging can also be a good idea to grow your customer base.
Digital content marketing
Singapore has one of the highest online penetration in the world and if you can provide quality and engaging content to promote companies and brands, you can venture into an online startup business in Singapore. This is trending and holds great promise for growth and profitability as more than 60% of leads today come through content.
You need to provide great content with valuable and useful information as blogs or copyrights to promote a business to a range of prospective customers. Digital content marketing is the future of conventional marketing as it can access a wider and more diverse audience. Companies using content marketing usually register higher business growth.
For great content, you need to connect with bloggers and copywriters and frequently use social media to influence the audience on your products and services.
Software as a Service (SaaS)
SaaS is in great demand all over the world including Singapore as many small and medium-sized companies are trying to automate their businesses for higher productivity, better control and reduced cost. If you can provide business or operation management software based on proven technologies and can streamline single or multiple business functions, you can start your SaaS business.
You can develop SaaS for inventory management, automatic payments, product recognition, electronic signature etc. and can use cloud services to provide a SaaS platform. There are more than 1600 SaaS startups in Singapore today and many of them are very profitable and successful.
Digital learning
Digital learning is commonly known as Education Technology or EdTech and is associated with the development and application of tools for enhancing online education. EdTech has been in use for more than two decades however, it has gained renewed importance after the breakout of the covid pandemic.
It leverages technologies such as VR, AR, Enhanced Video & Rich Media, ML, IoT etc. to promote the reach and impact of education and enables everyone to thrive as learners in a digital world. It is also used for research, innovation and professional development.
You can venture into a digital learning startup in Singapore as it is a profitable and high in demand business opportunity high growth potential.
The Takeaway
The world, no doubt, is becoming more competitive, however, many present-day entrepreneurs are still keen about doing business in Singapore.
Trying times call for sound, robust and innovative strategic themes to invest your time and resources. The above-mentioned startup ideas can help you navigate through, provided you remember that money or capital is not the last word in entrepreneurship, your love, compassion and willingness to devote time will have the lasting impact..
Author Bio: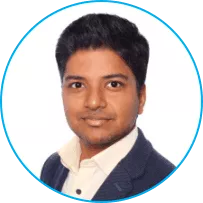 Mr. Pankaj Kumar is a member of ICAI (Indian Institute of Chartered Accountants of India) since 2002. He has over 17 years of experience in cross border advisory, international taxation, structured finance, trade finance and management consulting. He advises MNCs and SMEs on formation of cross border corporations and business structures and structuring commercial transactions. Previously he has worked with Amicorp Group, DM Ventures, Amba Research (Singapore) and ICICI Bank. He primarily manages Client Advisory, Relationship Management & Business Development amongst group strategies and identification of new business opportunities.