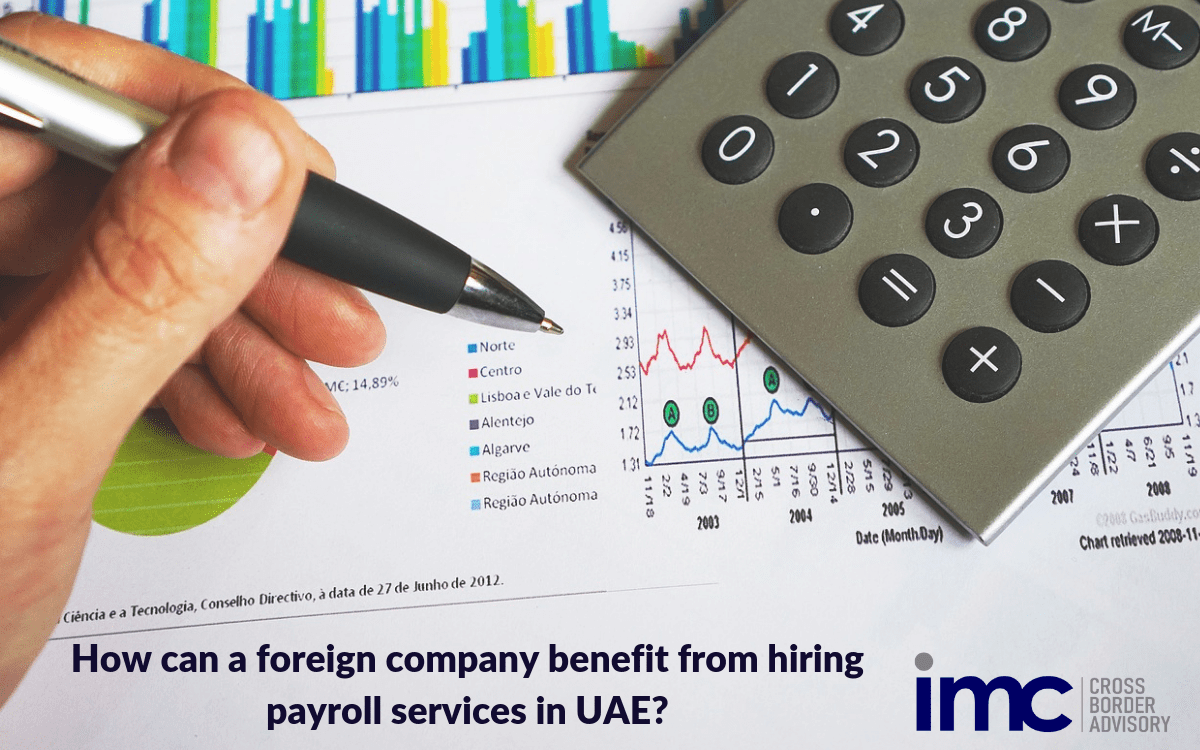 29 Apr

How can a foreign company benefit from hiring payroll services in UAE?
Email This Post
The tax free and business friendly environment in the UAE has encouraged many foreign companies to set up their regional base in the country. When these foreign companies operate across borders and employ international workforce, they need full knowledge of the local regulatory requirements and must be compliant with global HR policies so as to avoid the risk of facing legal sanctions.
The diverse expatriate nationalities and the dynamic local regulations make payroll a critical business process. Moreover, after the implementation of the Wage Protection System (WPS) in the UAE, all the companies operating in the region are required to document a proper payroll process. Owing to this rule, many companies now need expert assistance for payroll services. This has given rise to outsourced payroll services in UAE.
 Need for Payroll Services in Dubai, UAE
Outsourcing payroll services in Dubai is a need rather than a choice for many foreign companies. It not only reduces their operational cost but also helps in keeping their payroll related information confidential from the internal employees. Moreover, outsourcing payroll service can save a company from involving itself in numerous administrative and legal requirements that come along with hiring an internal employee in the company.
Benefits of Outsourcing Payroll Services in UAE for Foreign Companies
Cost Effective Payroll Solutions
Hiring an in-house accountant in UAE comes with various obligations and costs that are to be fulfilled by the company. These include monthly salary, gratuity provisions, mandatory medical insurance, training costs, overtime costs, annual leaves, annual air tickets, visa, Emirates ID and contract fees of labour and much more. On the other hand, if the company outsources payroll services, it can save a lot in terms of the above costs and get the work done at an affordable cost.
Access to Expert Knowledge
When companies hire professionals for their payroll function, they get the advice of experts on extensive issues related to UAE labour law. In addition, these experts are well-updated with the latest laws and ensure compliance with the latest rules and regulations. Moreover, outsourcing non-core activities increase the operational efficiency of companies.
While hiring an in-house person for payroll function there is always a risk of leakage of sensitive information and misuse of company funds. By outsourcing the payroll services, companies eliminate these risks.
Focus on Core Business Activities
Foreign companies often find it difficult to set up their business in a new country. Moreover, they find it difficult to spend their time in non-core business activities. By outsourcing the payroll services, the companies get enough time to concentrate on their core activities which are more important to their business. The outsourcing companies manage end to end payroll functions right from payroll processing to managing taxes, arranging payments and fulfilling legal and regulatory requirements, everything is taken care of by them. 
Conclusion
Since payroll is a critical business function, it should be given into the hands of trustworthy people. IMC Group provides a complete range of payroll services in UAE which includes payroll management and payroll processing services. Regardless of the number of employees, size of the organisation, complexities involved in the payroll process, we offer tailor-made solutions to suit your specific needs. Some of our services include:
Issuance of monthly pay slips, bank transfer letters and salary certificates
Managing paid leaves, holidays and absentees
Issuance of No Objection Certificates for employees
Support for setting up the Wages Protection System
Calculation of statutory gratuity payments as per the UAE labour law
Assisting employees in choosing and applying for suitable health and medical insurance
We also offer accounting services in Dubai.