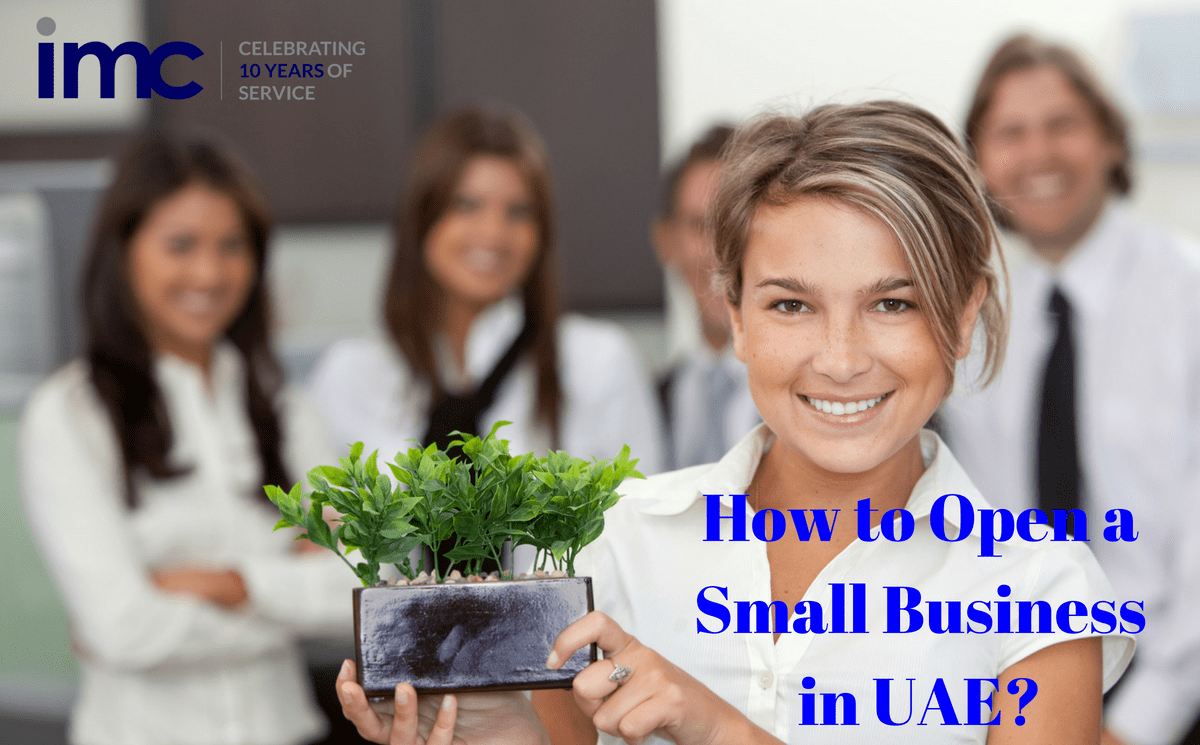 04 Aug

How to Open a Small Business in UAE?
Email This Post
Dubai has one of the fastest growing economies and therefore a perfect place to expand one's sphere and even to earn well. The diversity of people, highly established structures, good infrastructure, fastest growing economy and economic stability have attracted a lot of small businesses in Dubai. The establishment of small businesses is the key to Dubai's future growth, although the licensing and new company registration is a bit complex.
So, let's have a look at how as an entrepreneur, you can open a small business, a retail shop or a grocery shop in the UAE.
Steps on How to Open a Small Business / Retail Shop / Grocery Shop in UAE
The first step to commence any business is to know the demand for it in the market. It is important to have sound knowledge of the local region, demandfor the product or service and a thorough research into viability of the business. Choosing a legal entity (example, sole proprietorship, partnership, limited liability partnership) is a deciding factor as to how much you want to grow in the future.
After knowing the demand for the business, the next step is to have a business plan. A business plan is required to secure a source of funding. A credible plan might attract local support as well as government support.
The selection of location plays an important role in setting up a business in Dubai. A businessman should be aware of whether he wants to set up business in Mainland or in Free Zones. He should be aware of the benefits so as to decide the location of the business. For example, a grocery shop should preferably be set up in or near a shopping centre, restaurant, bookstore or coffee store.
If the business is set up in Free Zones, the company can be owned 100% by you. But the business set up outside Free Zones require local business partners holding a majority interest in the company. A local partner can be an individual or a company.
The type of equipments you will require depends on what you plan to sell. For example, a grocery store would require freezers, refrigerators, carts, baskets, shelves. Having good and all necessary equipments can help in smooth functioning of the business.
A business requires funds to start and to grow. Having a good financial viability will attract more and more investors and hence will help the business to grow. Even the Ministry of Commerce will require the owners to show records of financial investment once the business is registered.
This is one of the most important aspects after opening a retail or small shop. Improper inventory management can make you lose money. For example – if there is excess inventory, then the groceries can run bad before they are put for sale.
Once the shop is set up, getting new suppliers and promoting the business in order to attract customers is the key requirement. You can promote the shop by flyers, banners and even via social media, blogs, etc. Promotion technique these days include putting huge sales, attractive decorations in the shop, releasing coupons, etc.
These small shops/retail shops require staff that can communicate properly and is friendly. Staff who can go above and beyond for the customers should be appointed.
Setting up a small shop, retail shop or a grocery shop has benefit in VAT Registration in Dubai. Any shop having a turnover of less than Dh 187,500 does not require registration under the VAT law in Dubai.
The registration process might get on your nerves and therefore it is advised to seek the expertise of a business consultant in order to save your valuable time. We at IMC Group, provide services to businesses in Dubai for the past several years. Get in touch with us if you are looking to set up a small shop or a retail shop in Dubai.