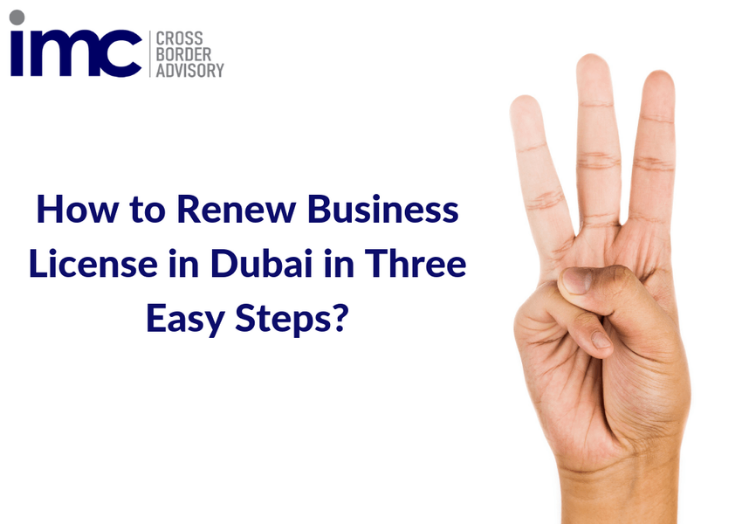 23 Jul

How to Renew Business License in Dubai in Three Easy Steps?
Email This Post
Thinking of getting your business license renewed? It isn't so tough now. Business licenses are renewed annually in Dubai, which can be now done in three simple steps. This is because of the new measures taken by DED or Dubai Department of Economic Development.
DED has come out with various initiatives such as registered agents and smart electronic services who help you with renewal. You can also just send an SMS and get renewal of your business license. With online renewal process, delays are also reduced and one ends up saving time and effort.
The three easy steps with which you can renew your business license are:
Check the tenancy contract's validity: Your tenancy contract should be valid for a minimum of one month; and it's better if it's longer. Place of business is also of significance; hence, check the validity of your firm's tenancy contract so as to avoid delays in getting the renewal.
Approvals needed for all business activities: Each particular business activity has selective requirements and could ask for certifications or licenses from specific authorities. For example, a car rental business or a private car service requires an approval from the Dubai Road and Transport Authority or RTA; however, a private medical clinic requires a certification from the Ministry of Health and Prevention from Dubai. So you need to get requisite approval from the business activity from the required judicial or government department before applying for the renewal of the business license.
Finally apply for renewal of your business license: Gather all the certifications and the duly-filled application for trade license renewal in Dubai. You can then submit your application to DED in various ways:
Offline Renewal: DED can renew your business license by offline modes like business service provider, law firms, authorised service agents, happiness lounge, etc.
Online Renewal: DED's website and e-Services especially for the business customers on which they can do the renewal online. Getting the renewal done online saves time and effort and requires minimal paperwork.
Auto-renewal method: The Economic Department has started an auto-renewal process by which the renewal can be fast-tracked. The investors who want to renew their license only require to send an SMS along with their license number to 6969. The renewal cost is sent via SMS and the fee can be paid both offline and online.
The challenges in the process
If there is a delay or non-renewal of business license in Dubai, the company could have to pay a penalty and can also be blacklisted. The company's plans to set up their business in the region in future could also be ruined. Therefore, many entrepreneurs feel that appointing an expert service provide in UAE is an easier and safer option.
If your documents are not in proper order, then the renewal of business license can take more time. You should be confident about your tenancy contract's validity and have all your certifications in place. As running around various government agencies can be gruelling, many business owners find it easier to outsource this task.
So if you need assistance in getting your business license renewed or are looking for business setup consultants in Dubai or business setup in Dubai free zone, then get in touch with us. We can also help you with hassle-free process during company formation in Dubai.