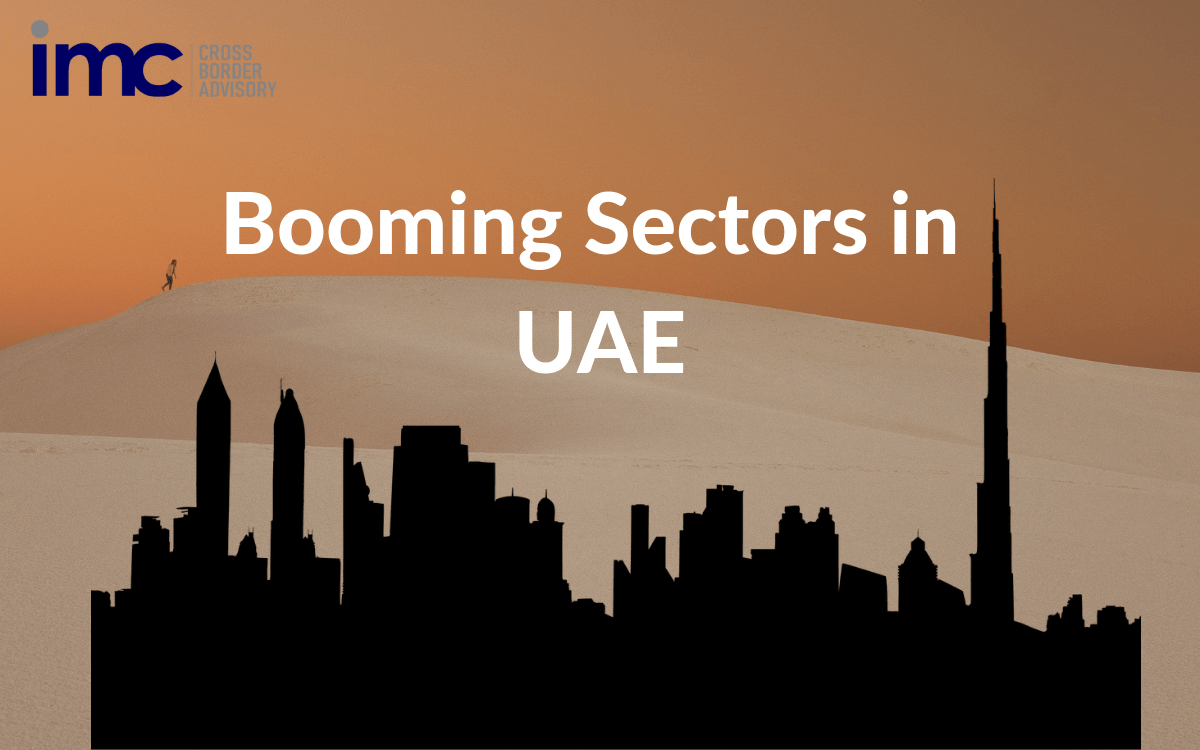 07 Jan

The Booming Sectors in Which You can Set up Your New Startup in UAE
Email This Post
With its thriving economy, advancements in technology, and an array of exciting opportunities for entrepreneurs, UAE is the place to establish your startup. But do you wonder which sectors a sure-shot bull's-eye to start your business in UAE? In this article, we will talk about the main sectors, which have seen tremendous growth in the UAE and even globally.
Beauty and grooming
Data shows that beauty is a huge sector in the UAE, with customers shelling out over USD 9bn on their beauty and personal care products in the year 2016. And these numbers are only expected to grow more in the next few years. The five top-most categories in beauty segment are fragrances, skin care, hair care, colour cosmetics, and men's grooming. This growth trend along with newer technologies and international trends offer immense opportunities for establishing your startup businesses in this sector in the UAE if you dream to dig big returns.
How can you take advantage?
Using modern technology and adding the latest tools and apps to your business offering is the key today. You could back it up with some major beauty influencers on social media, and do remember that Instagram is especially quite popular these days. Some examples are use of artificial intelligence or big data to identify the suitable skin care products for your customers. You could offer personalized recommendations or some other technology which would resonate with the tech-savvy millennial consumers.
Artificial intelligence (AI)
In today's times, AI has become a global game changer and offers big opportunities for businessmen in the UAE. As per the data and estimates by PwC, this sector would contribute approximately USD 15.7tr to the global economy by the year 2030, with about USD 96bn just in the UAE. The UAE government has AI on its top-most agenda and has also launched a strategy for developing the same in 2017. The sectors they would apply AI in are healthcare, technology, and education.
How can you take advantage?
AI's impact is forecasted to be significant and it would cover all the sectors and industries. One way to take benefit from this booming sector is to develop new AI technologies along with the government support and then sell them globally. It's also a good idea to become an expert in AI and offer technology consulting services to various organisations. Other option is to review your own sector and find how AI could help to save costs and improve productivity or further enhance your offering of products or services.
E-commerce
E-commerce is yet another area where there is a huge scope. Globally, this sector shows worldwide sales of about USD 1.86tr in 2016 and it's only expected to shoot up to more than double by 2021. The online sales only in the UAE are slated to be around USD 10bn in 2018, which was USD 2.5bn in the year 2015. As the consumers throughout the world have become more tech-savvy, they prefer using social media and handy apps to know about various products and to engage with their favorite brands. Everything is just a click away – be it buying a product online or be it finding reviews on various products and services available in the market.
How can you take advantage?
Start an ecommerce business in the UAE and be a part of this new revolution. You could target some specific markets or go full swing into international markets if your budgets allow. Pick any range of products or just focus in one particular area. Some popular product types for ecommerce are software, beauty, electronics, and clothing and fashion accessories.
Just make sure to use the latest tools or apps, and mobile technologies to form a connection with your consumers.
To conclude, the UAE is a great option of start up your enterprise, especially if it's in some booming sectors like we discussed. So if you make up your mind for company formation in Dubai in one of these sectors or JAFZA offshore company formation, do get in touch with us, and we will be more than happy to help you with all the formalities.